#SPORTS: 6 Best Goalkeepers In The world, Who Is Your Number One?
Goalkeepers are known as the last line of defense in a football game. Goalkeepers help defenders a lot when the chips are down.
Having an amazing goalie is a nightmare of all strikers. It will be difficult for strikers to find the back of the net, especially when the goalkeeper saves, punches away and blocks shots, penalty kicks, freekicks, corner-kicks and a one-on-one. Strikers are frustrated in the long run if they can not put the ball past such a goalkeeper.
Currently in the world, there are no fewer than six goalkeepers who often save their clubs from suffering defeats on numerous occasions. These goalies are exceptional in their different areas of strength. The are regarded as the best.
David de Gea
David de Gea is from Spain. The Manchester United's first choice goalkeeper was born on November 7, 1990.
The Spaniard is currently facing some turbulent times with Man Utd.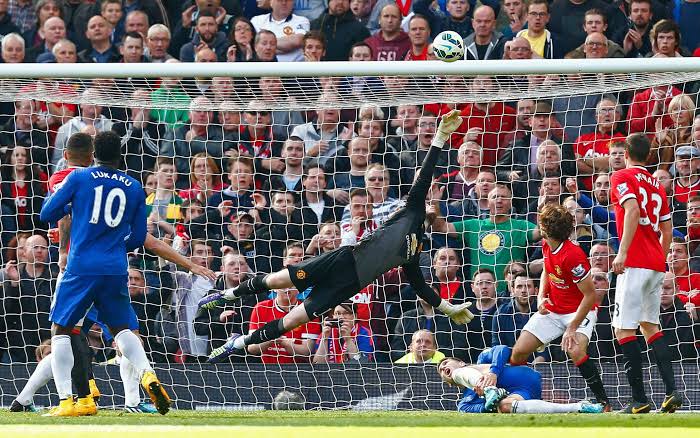 De Gea could be blamed for letting in some cheeky goals, he is still a world class goalkeeper. The football world still remember a few seasons ago when De Gea's name was all over the media for his spectacular saves and man of the match performances.
Alisson Becker
Alisson Becker is from Brazil. The one time AS Roma of Italy goalkeeper was born on 2nd of October, 1992.
The Brazilian goalkeeper is seen by many football fans and pundits as the number one in the world in his position.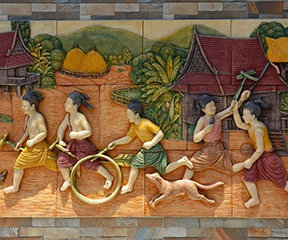 Year 2019 was the high point in the footballing career of Alisson as he won many individual awards and team trophies.
Liverpool would not have won the 2018/2019 UEFA Champions League, if Alisson did not block a one-on-one against a Napoli player at the dying minute which ensured the Reds came out of their group, and went on to win the tournament.
Alisson's amazing save of Lionel Messi's freekick during the 2019 Copa America would also not be forgotten easily in the football world.
Thibaut Courtois
Thibaut Courtois is from Belgium. The Belgian shot stopper was born on May 11, 1992.
Courtois had some patchy moments a few months ago, he is however getting back to his best recently. The former Chelsea of England goalie is the first choice for Real Madrid of Spain.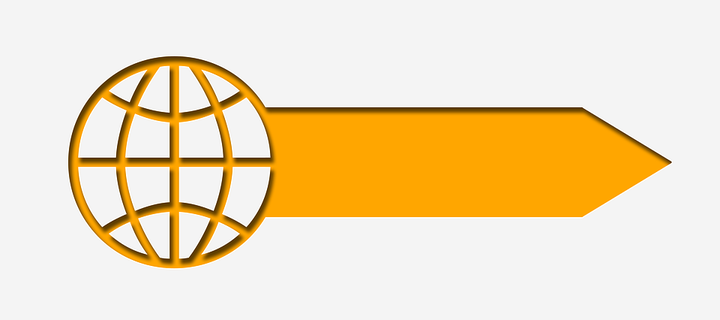 Take it or leave it, Courtois is still rated very high in the goalkeeping world despite his seldom horrendous mistakes and howlers that let in cheap goals.
Marc-Andre ter Stegen
Marc-Andre ter Stegen is from Germany. The Barcelona's safe hands was born on 30th of April, 1992.
The German born goalkeeper is believed to be the best goalkeeper in the world by some football fans. Apart from Lionel Messi, Ter Stegen is the other player who has been saving Barcelona of Spain blushes on many occasions.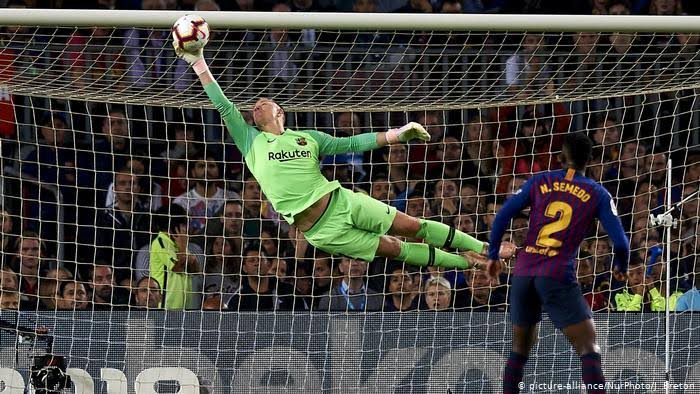 There is hardly any aspect of goalkeeping that Ter Stegen could be found wanting. Be it saving penalties, thunderous shots, one-on-one, freekicks, corner-kicks or whatever, the Barca goalkeeper is always ready for everything.
Jan Oblak
Jan Oblak is from Slovenia. The former Benfica goalie was born on January 7, 1993.
Oblak is one of the most underrated goalkeepers in the football world. The Slovenian goalie has one of the best reflexes for a goalkeeper.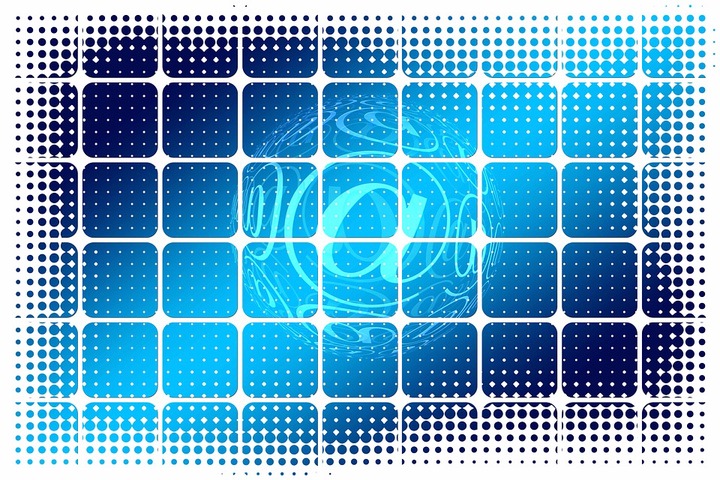 It is sad that the media hardly talks about the goalkeeping heroics of the Atletico Madrid of Spain first choice. Oblak do save balls that are thought will go into the net.
Keylor Navas
Keylor Navas is from Costa Rica. The current PSG and former Real Madrid number one choice was born on 15th of December, 1986.
Navas although left Madrid for PSG of France under some controversial circumstances, he has not allowed that to weigh him down.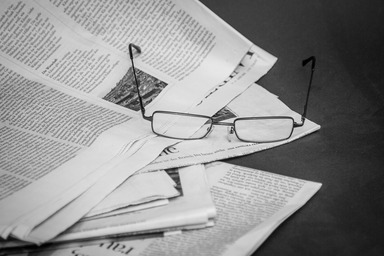 When it comes to saving and blocking one-on-one, there is hardly any goalkeeper presently who does it better than Navas. The Costa Rican goalie is also good at saving spot kicks.