#TECHNOLOGY: 15 Best Apps To Watch Free Movies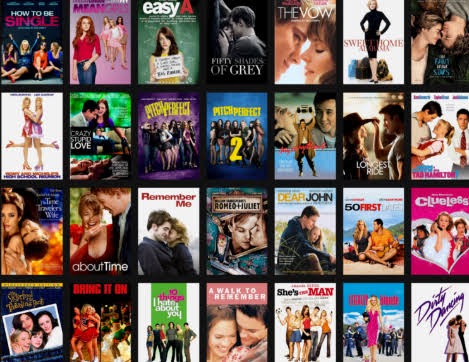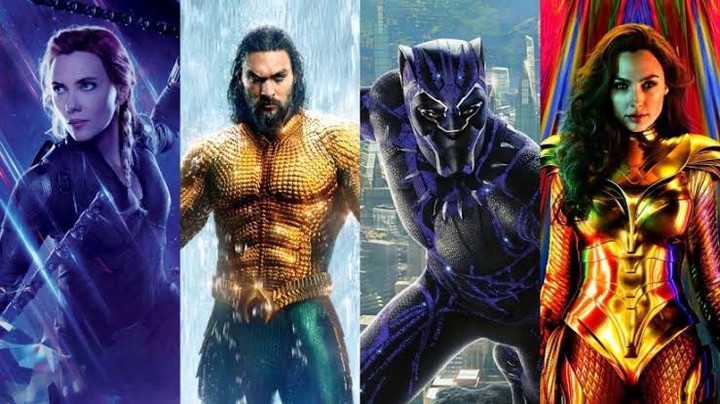 Movies is yet another exciting thing that someone does doing his or her leisure hours. Movies has educated someone mentally, academically and other wise
Back then, for you to watch movies on your android smartphone or tablet on the go, you have to store some movies or stream movies through various services. In the case of storing video files, due to the large size of movies we need to first to convert them to a supported format and reduce the size, to be able to store multiple movies on the device. But this is not as easy task; the process is time-consuming.
Wouldn't it be better to just stream movies or download movies which is already optimize for mobile devices? There are not many options available for downloading movies from different website or application as it's not legal or you won't find the newest movies you want. The best choice is downloading apps to watch free movies through various demanding video app available from popular movie streaming services like Google play movies , Movies by Flixster , Hulu Plus, Netflix and more but you have to pay subscription fee for their service.
Alternatively, you can use the best Android Movie Apps to watch free movies or download movies on android. Here is a list of best free movie app on android to keep you entertained through your mobile devices.
1. Crackle – Movies & TV
If you want to watch movies on Android for free then this is the most popular app available. Crackle – Movies & TV allows to Watch full-length Hollywood movies & TV shows on your phone. There is hundreds of movies including some popular tittle such as INEAPPLE EXPRESS, BIG DADDY, JOE DIRT, LAYER CAKE, MR. DEEDS, PANIC ROOM, S.W.A.T., SNATCH, STRANGER THAN FICTION, SAVING SILVERMAN, and many more available. New content are added every months. You will also find thousands of full length Tv serial episodes. Download Crackle – Movies & TV android app from the play store
2. Showbox for android
Show BOX is one of the best movie apps for android and it is a user-friendly interface. You can easily watch movies, TV series and reality shows. Show Box is a user-friendly Android app and through which you can navigate quickly. This app lets you watch movies, stream videos from third party websites without any hassles. HD stuff is supported, if your device is high end, you can stream full HD (1080P) videos also. Although it is the small android, you can download the movies without paying any dime. The app has an advantage of downloading the content and storing them for offline use later.
You can download show box from playstore
3. Box HD
It is a new free movies android app which is quite similar to Show box. It is very small in size (1.8 MB) and will not take many resources of your smartphone. It allows users to stream free movies on their Android in two different qualities -360p and 720p. One can download titles from the Mega Box HD app and store them to watch later.
4. Cinema Box
It is one of the best movie applications with exceptional features like chrome cast support, offline mode, kid's mode and subtitle support. It's not available in the play store, but there is step by step tutorials on how to download and install it on your smartphone.
5. Newest Movie HD
You don't need a subscription to watch movies in Newest Movie HD. You can also download movies for free on your Android using this app. The app is quite basic, but you can download and stream movies in different qualities. You will always be confused to make a choice of movies because the app has a selection of genres and categories. It has filters like 'most watched' to make searching easier.
6. Flipps – Movies, Music & News
Flipps HD is Android movie app which allows you to watch movies on your smartphone. The app not only allows you to stream movies in your smartphone but allows you to download them. It is the best android movie app available.
7. Viewster – Movies, TV & Anime
Viewster is the best movie streaming app, and it is hugely popular movie streaming app so you can easily watch movies online. You don't need to create an account or sign up to watch movies on your smartphone, so the navigation is simple. The app is compatible with Chrome cast. Viewster has many documentaries and flicks to help you enjoy.
8. Hubi – Streaming and Download
Hubi is the best android movie app which let you stream online movies. You can download any movie without any charges. Hubi collects the downloads and provides you their server links, so downloading movies is considerably faster. Hubi can resonate with your movie needs.
9. YouTube
YouTube can still be of much help when it comes to downloading and streaming movies on the Android phone. It remains to be a valuable resource. The movies are present in a database. You can easily watch movies on your Android device without being fizzled out with other movies application. YouTube is pre-installed on most Android smartphones, so you don't need to worry about where to find them. Just go to play store and download it. But however, you can copy the link below and paste it on your browser
10. Big Star Movies
It is a free movie app for Android, and you can easily download. Streaming and downloading is free and bears different categories of movies like foreign films and documentary films. There are many movie titles which you can download and watch without any charges.
11. Popcornflix™-Great Movies Free
Popcornflix has more than 700 movies in their database currently. It is a new android app which allows you to watch free movies. Popcornflix updates their movies database frequently so that you can check latest movies and download them for free on your Android phone. This app has no restriction so you can watch as many movies as you want without paying any fee. Almost all kinds of movies are available for you to enjoy them. It has a simple navigation tool to help you categorize movies according to genres themes, date released and many other credentials.
12. Yidio: TV Show & Movie Guide
It appears among best movie apps for Android phone. The app is unique because it functions as a kind of search engine for online content. Yidio has a good navigation menu so that you can easily watch movies for free. This Android app has many free movies in place. Yidio has a good and advanced search box and also good filters that mean you can find your favorite movies according to producer and Genre. With Yidio you can request any movie you want because it has its request movie option and you will be notified once the movie is available on 13.
Kodi is run and managed by a non-profit organization, so it is a little bit different from other Android movie tube app The app is always changed and updated by expert coders from all over the world. Many translators and developers have contributed to its journey since it was invented. Through various add-ons Kodi allows you to watch a variety of movies, tv shows sports and news. Kodi also one of the best video player.
14. Popcorn
Popcorn Time is a new free movie app. It is a good movie app option for movie fans who want a little bit more from their streaming service because one has an option of upgrading from free to premium membership. With this app, there are no more buffering issues even on relatively sluggish internet connections. It has different movies that movie fans can enjoy.
15. Bobby Movie Box
Bobby movie box is a good movie app available to Android users. An interesting part of this movie app is that it does not play advertisement which can be a boring thing for some movie fans. You will be spoiled for the choice you want to make because it has many collections which are updated on a regular basis. One can stream many titles in full HD. The user interface is simple to understand, bright and actually pleasant to interact with.
16. Mobdro
The movie app offers some compelling features even though the app is not widely known. It is best suited for Android users because it is a quick and easy way to access movies. It has fewer restrictions on what you can watch because it is not owned by any major providers. Movie fans have all the time to smile because they can stream and download movies without paying a single cent. A tiny proportion of its content is available in HD.
The movie HD android movie app has good credentials because it was developed in conjunction with the creators of the Sky HD and the HD Cinema apps. Talking about a variety of collection of free movies? Well, movie HD android movie app has a collection of free movies in a long list of genres and themes. Movie HD is compatible with chrome cast. The app has more than twenty film categories to choose from. The app is the best Android app to watch free movies online.
The Android movie apps listed above are completely free to use. You can watch free movies online and even keep them on your Android phone without any charges. The list above should provide you with plenty of ideas, particularly if you are not familiar with free movies app.
Good luck. Also share this post to your friends